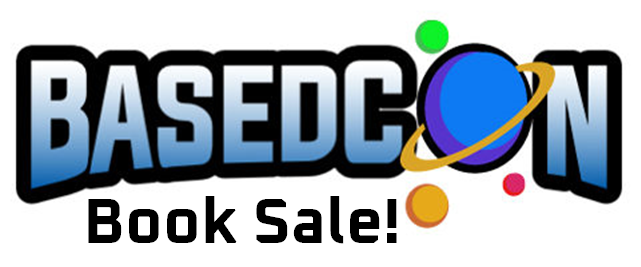 Select NON-fiction titles all free or $0.99.
Participating authors include John Reilly, Pablo Villizzianto, Steven Matsuic, JP Mac, Kit Sun Cheah and Misha Burnett, David Knox, Tom Kratman, and Hans G. Schantz.
Sale Links:
---

This projection of the future into the 27th century uses a simple computer program and even simpler interpretations of the Oswald Spengler's Decline of the West and Arnold Toynbee's Study of History.
No, this is not a serious exercise, but it does suggest what the future would look like if the modern age really is analogous to the Hellenistic Age.
Important years include 2080, 2309, and 2603.
---
This book is an in-depth investigation into the use of different methods by the most powerful states in the West in order to place their preferred candidates in the most important positions in the most relevant democratic countries that are in their areas of influence.
I particularly recommend it to politically interested Americans and right wing Brazilians who want self-government for their respective countries. Also, any other person who, like me, has a political involvement, or is influenced by politics, could benefit from reading this book.
About the Author:
Born in Buenos Aires in 1995, in 2022 I published my first book. It was about politics, which is a vice for me, detailing the dark side of liberalism in Argentina. Watching the Brazilian election of 2022, in the austral summer of 2023 I began to connect the dots, and I wrote a book detailing how the largest Western powers in "parceria" with the global left, managed to conquer the power in the second nation in the Western Hemisphere against the candidate (22).
I have 10 years of political experience, and a lifetime of affinity with the issue, from when I was a child, and I spoke with my maternal grandfather, who became a representative for Lomas de Zamora in the 60s.
I am a Vocal of the Autonomist Party for the period 2019-2023.
All the books I have written are extremely detailed and structured. All the affirmations are documented, I apply a global vision of the issues that I deal with, in addition to projecting the trends towards tomorrow.
---
Practical wisdom was, for Aristotle, the primary ambition of philosophy. Exploring questions of relevance to a life well-lived was its task, and the practical wisdom at which it aimed enabled individuals and societies to live well and flourish.
Though philosophy has since sequestered itself in academia, cloaked in a veil sewn from obscure language and questions of little consequence, its task of exploring life's most essential questions is as important as it has ever been. Lucid and rich, Essential Reverie returns philosophy to its original task of exploring in earnest—yet with a spirit of genuine wonder—questions that matter: What does it mean for a life to be grounded? What roles do gratitude, adventure, and passion play in our lives? How do fear and faith each direct us, and how is it that we can go from one to the other in an instant? What might it mean to salvage a squandered blessing?
Beyond its insights into these questions and others, Essential Reverie thoroughly acquaints readers with what it is to do philosophy; it is an immersion in a thinking that remains in awe of life and in search of wisdom.
About the Author
Steven Matusic has taught philosophy at West Virginia Wesleyan College for several years, carrying on the good work of introducing young adults to Aristotle. He has done a variety of other work as well, wearing the hats of farmhand, winemaker, and distiller among others. He is a dedicated proponent of the life well-lived. 
---
Who is the sockless man?

Find out in this satirical peek at justice in Los Angeles.
During a domestic violence case, the author and his juror peers must sift conflicting evidence to uncover the truth: did the defendant strike his wife, or was she a coked-up loon who made eerie noises?
What happened to the defendant's socks?
Did a juror overhear the defendant ordering pizza–and how did that affect the final outcome?
 
Can annoyed strangers render a fair verdict?
Be a fly on the wall inside the jury room and witness the chaos as twelve strangers attempt to render justice with one eye on the clock.
This short non-fiction essay is the mandatory minimum you need for a fast fun read.
About the Author
An Emmy Award-winning TV animation writer, JP Mac (as John P. McCann) has worked on shows such as Animaniacs, Pinky and the Brain, Kung Fu Panda and 7D. In addition to publishing a number of short stories, Mac has written a horror novel based on the H.P. Lovecraft tale "Dunwich Horror," as well as penning non-fiction ebooks on topics as diverse as New Age marketing and prostate cancer. A former marathon coach, and a big fan of Turner Classic Movies, Mac has not been recalled to jury duty in some time, leaving him free to polish several new horror/fantasy short stories.
---
No. 1 New Release in:

Words and Language Reference
Authorship
Authorship Reference
Write Fast. Write Well. Get Paid.
These were the watchwords of old-school pulp fiction: fun, fast-paced, and immensely popular with readers.
The pulp era is coming back.
Blending timeless lessons from the grandmasters of the pulp era with the genres, tastes and technologies of today, PulpRev forges boldly ahead into the future of fiction.
Hugo and Dragon Award nominated writer Kit Sun Cheah teams up with Misha Burnett to compile a selection of essays on the PulpRev aesthetic from some of the leading writers in the movement.
Pulp on Pulp covers:
* How to plot like a pulp grandmaster
* How to write 5000 words a day
* The secrets of writing fantastic fight scenes
* Worldbuilding and character creation tips
* And many more!
PulpRev is the Revolution, Revival and the Renaissance of Pulp. Take the plunge into the new pulp era and become the best writer you can be!
---
Mary was a virgin, but did she stay a virgin after Jesus born?
Did she live a sinless life?
In his debut work, David Knox explores these and other questions that have become points of contention between Protestants and Orthodox Christians.
Using scripture, history, culture, and linguistics, A Case for Mary shines a light on how, and more importantly why they may not be so unbelievable after all.
---
An essay and manual on training for war by retired Army lieutenant colonel Tom Kratman, creator of the popular Carrera military science fiction series, including novels A Desert Called Peace, Carnifex, Come and Take Them, and The Rods and the Axe.
Kratman's contention: an army is for winning wars.
And to win wars, you have to train men (and some women) to be warriors, not police or social workers.
Herein Kratman gives guidance and a practical plan of action to officers tasked with training troops—advice than might be equally applied to other crucial training situations, as well.
---
Why is IT support so painful? You have IT Demons!
It is time to exorcise these demons and see the light.
These are stories of real companies with real employees and the changes they made to get out of "IT Hell." Learn from their journeys and transform your "Hell Desk" to a "Help Desk"
This book is the result of decades of IT support experience. The contributors come from all backgrounds and business types. From small business to mega-corporations, from privately owned to major government entities. All these business and organizations have one common thread, they had IT Demons.
Brian McCoppin is a senior IT professional with decades of proven experience transforming Help Desk and IT support at government and fortune 500 corporations. He interviewed dozens of IT professionals and have taken their learnings to share with you.
Follow their paths to change your Hell Desk to a Help Desk.
---
A Brief Historical Monograph
Rarely has a character appeared on the American scene of greater color and controversy than John Charles Fremont.
Dubbed "The Pathfinder" for having conducted some of the first rigorous scientific explorations of the American west, emigrants used his maps and reports as their guide to Oregon and California.
Fremont was instrumental in the military campaigns which secured California for the United States, only to be arrested and court-martialed for mutiny and insubordination.
Nominated the young Republican party's first candidate for president, Fremont lost the 1856 election in a bitterly contested campaign.
Appointed one of four major-generals at the outbreak of the Civil War, Fremont was placed in command of the Department of the West. Succeeding in holding wavering Missouri for the Union, Lincoln relieved him of his command amid allegations of widespread corruption.
Having earned a fortune from his California gold holdings, he was impoverished by railway speculation. Fremont's life was a serious of glorious triumphs and dismal defeats. Through it all, he remained a figure adored by some and despised by others.
This short monograph considers the development of the Fremont biography, analyzing works about the life and career of John Charles Fremont in their historical context. The term "biography" will be used in a wide sense, to include works which may deal with only limited aspects of Fremont's career.