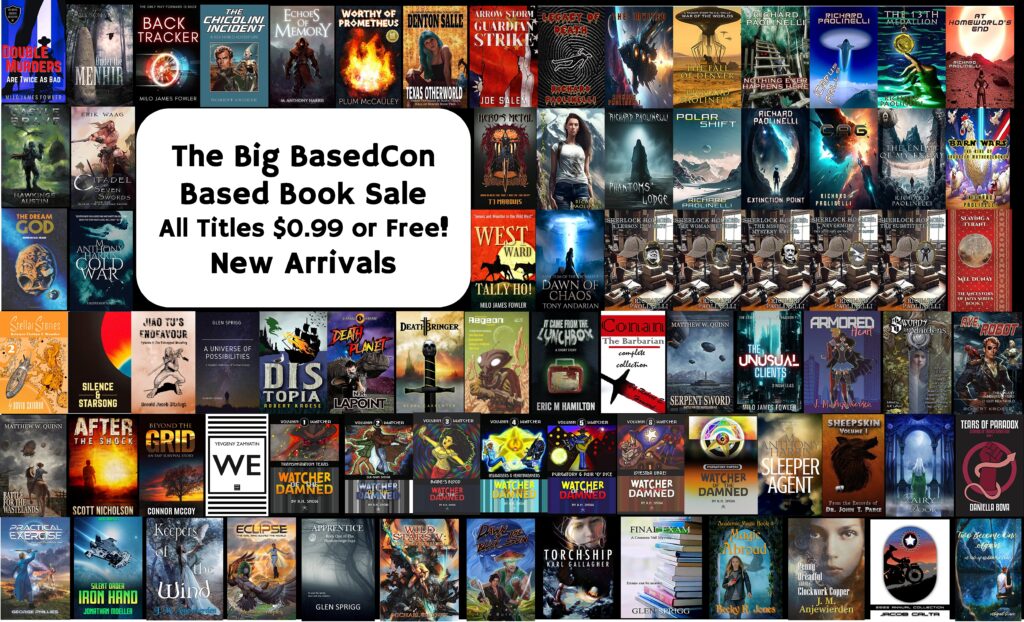 More than seventy new arrivals to the sale! The most ever!
These are some offerings either new to the sale or that haven't appeared for a while.
The contributors include science fiction grandmasters, Dragon Award winners and nominees, established mainstream authors, and emerging indie talent. Authors include both established and emerging talent: Tony Andarian, J.M. Anjewierden, Hawkings Austin, V.A. Boston, Daniella Bova, Timo Burnham, Jacob Calta, Blake Carpenter, Mel Dunay, Milo James Fowler, Karl K. Gallagher, Michael Gallagher, Abigail Grace, Eric M. Hamilton, M. Anthony Harris, Brendan M.P. Heard, Frederick Heimbach, Robert E. Howard, Becky R. Jones, Joseph Knowles, Robert Kroese, L. Jagi Lamplighter, Connor Mccoy, Jonathan Moeller, Scott Nicholson, Dr. John T. Parce, N.R. LaPoint, T.J. Marquis, Plum McCauley, Jack Mikkelson, Richard Paolinelli, George Phillies, Matthew W. Quinn, Denton Salle, Joe Salem, David Skinner, Glen Sprigg, Michael Tierney, Donald Jacob Uitvlugt, Erik Waag, Allison Wade, and Yevgeny Zamyatin.
And every title is either free or $0.99! Note: prices are set by the authors, so please confirm before you buy. And some of the offerings are short stories or novellas instead of full-length novels.
Sale Links:
---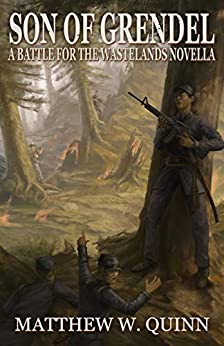 A tyrant's heir must go into the mountains to face a band of insurgents on its own ground. Not everybody will emerge from the confrontation unscathed, not least him.
Falki Grendelsson, eldest son of the first lord of the Northlands, serves as a company commander in his father's elite Obsidian Guard. Though many lords would keep their sons close and out of harm's way, Grendel is determined his son learn the business of war firsthand for the day he puts on his father's cloak. But when Robert Dalton leads displaced farmers armed with stolen Old World repeating rifles in a raid that kills a favored officer, Grendel sends Falki to make an example of them. Falki has never fought this type of war before. Although the Obsidian Guard has the deadly weapons of the ancient world and dirigibles to rain fire from the skies, Dalton's insurgents know the land and the mountains hold terrors beyond his increasingly-desperate men.
In order to cement his father's new order, Falki has to triumph not only over a physical foe who would gladly kill him, but his own demons. And victory over one might mean falling to another… This novella is set a year before the first novel in the series, Battle for the Wastelands.
---
Worthy of Prometheus
by Plum McCauley (Author), Saul Botcher (Illustrator), Jocelynn Cordes (Editor)
A fantasy adventure with elements of science fiction, "Worthy of Prometheus" delves into Greek mythology to tell the tale of Hephaestus, artisan and metal worker of the gods, who is about to take a risk that is literally worthy of the great Titan himself. Hephaestus is at the verge of introducing to humanity a game-changing invention that will alter the course of civilization forever. But this gift to the human race will likely bring on the full wrath of Zeus. Terrified of punishment, Hephaestus nonetheless plods gallantly forward in secret, determined to improve the lot of mankind. His wife Aphrodite, however, throws the proverbial wrench into the works by first spying on, then informing against, her crippled but brilliant husband. Confronted by Zeus for his crime, Hephaestus is meted out a punishment both novel and completely unexpected.
Review
–Winner 1st place, eBook category, Reader Views 2014-2015

–Recipient of 2015 B.R.A.G. Medallion (Book Readers Appreciation Group)

—Finalist in the novella category of the 2017 Next Generation Indie Book Awards 

"This fast-paced, fantasy novella will appeal to both the young adult and general trade markets.  All in all, this is a great book for fantasy lovers [and] fans of Greek mythology."–Caroline Blaha-Black US Review of Books

"The prose has just the right amount of lush description of the world of the gods, and the characterization gives a little extra inner life to the immortals we already know.  A well-written riff on Greek mythology that poses more questions than it answers." Kirkus Reviews
---
Bovodar and the Bears
by Jack Mikkelson (Author), Mary MacArthur (Illustrator)

"And what would you do if two angry bears came pounding on your door, demanding that you hurry out to meet them?" That's the dilemma for Bovodar Yarkery, who is confronted one day with a gathering of bears who wish to carry him off on their grand adventure. Across hazardous deserts, through caverns, and far up through the forests into the cold North, there stands Kalas Hall, home of an evil polar bear lord, King Valemod. The path is long, perilous, and uncertain, but if Bovodar & the Bears succeed in their mission, untold glory and riches can be theirs… but only if they can overcome the dangers that await them.

This is the complete story of Bovodar and the Bears. Readers can now read about the day Bovodar left his comfortable tree house and trace his journey all the way across the countryside to the journey's end in the far northern land of Nixwild. Previously a serial, this release is the complete tale of Bovodar Yarkery's first adventure away from home.
An illustrated version of this remarkably clever and imaginative YA fantasy is available for free on Arktoons.
---
This gripping technothriller follows Master Sgt Janet Nellis as she leads her Space Force team in a battle of rising tensions between China and the US.
The two countries prepare to battle over Taiwan, in space, in the air and at sea.
As the CCP's Dr Chen Jianjen leads the development of a nefarious weapon in space, the stakes become ever-higher.
Meanwhile the ROC's Captain Zhao Lin is ready to fight and die to defend his home in Taiwan.
---
Torchship
by Karl K. Gallagher
A captain who'll take any job if there's enough money in it.
A pilot with an agenda of her own.
And a mechanic with an eye on the pilot.
The crew of the Fives Full are just trying to make enough money to keep themselves in the black while avoiding the attention of a government so paranoid it's repealed Moore's Law.
They're not looking for adventure in the stars . . . but they're not going to back down just because something got in their way.
---
The individual books were previously offered.
This is the first appearance of this two-volume omnibus.
Young Pierce the spellsword and legendary mercenary band Gorgonbane come together to fight rising threats from deep within their hollow earth!

Devastating weapons and magic, over the top action, true heroes, and an earth-shaking heavy metal vibe. Great for fans of Conan, Masters of the Universe, and readers who just want a fun story.

Praise from Periapsis Press:
"How Black the Sky is an enjoyable adventure full of hardcore action, valiant warriors, and thought-provoking themes. A great start to the Hero's Metal series!"

Praise from author NR LaPoint:
"A fun fantasy romp in a strange universe."

This 'demibus' volume collects books one and two of Hero's Metal –
How Black the Sky
Out of the Deep

It will be available for sale until the release of Hero's Metal book III, Fear the Four Towers. Get your copy while you can!
---
Dawn of Chaos is an omnibus volume that collects previously published books in the Dawn of Chaos series.
---
It wasn't demons, death, and slavery to the Dark that truly frightened her. It was the woman she would have to become to fight them.
Dawn of Chaos: Full Trilogy Edition (Includes Prologue to Chaos, Hell Gate, and Aftermath)
A new constitution prepares Carlissa for an era of enlightenment. The old order fades, and a promise of freedom stirs the air. In the space of one terrifying day, that promise is shattered in a bloodbath of fire and magic.
Thousands of years ago, an epic battle was fought between good and evil. The demon lords had opened a door to the realms of hell itself, and their horde threatened to overrun the earth. But the Kalarans, led by the hero Calindra, destroyed their hellgate and drove them from the world.
The Great War has long since been lost to myth and legend. The Church struggles for relevance as the people forget their covenant with the gods. A renaissance of freedom and learning stirs the air in the modern age of Carlissa, led by the royal family, and the wisdom of the Archmage.
All that comes to an end when a dome of shimmering magic appears in the capital city. The people fight desperately to survive in the chaos that follows, and wonder bitterly why the gods seem to have abandoned them. Their only hope lies with the magic of the Archmage — and his, with a free-spirited princess who never wanted to rule. She must find the strength to set aside her bard's calling and take up a battle against impossible odds, or surrender her land and people to the Black Magus and his demons.
Dawn of Chaos finally brings the award-winning Sanctum of the Archmage role-playing games to the world of fantasy fiction. Get it today and don't miss this exciting first volume in the series!
---
Zoe O'Brien is very much looking forward to teaching summer school and tracking down fairy tales in Ireland. Her hopes for a quiet, academic summer are squashed when the dolphins tell her there's something wrong in the Aran Islands, and her students are stalked by a…
something
 before disappearing. There's also the possibility that the slightly creepy guy at the train station is her father. So much for a quiet research-filled summer!

Now Zoe is in a race to find her students and help stop an invasion of Ireland by creatures out of myth and legend. The amount of magic in Ireland stuns Zoe. Are the ancient gods of Ireland returning to fight their enemies in the middle of her research? And what does the Morrígan want with Zoe?
---
How are your survival skills?
It's the late 19th century, and you're a young English aristocrat lost in the American Southwest. A lynch mob is after you for horse theft. Irritable natives are on your trail. And the woman with you is not the type you'd bring home to your mother. Would you survive long enough to find safety? Or would you curl into a fetal position and cry?
This is where Clarence Oliver Edwards finds himself in Westward, Tally Ho! Bored with his privileged life in England and weary of the relatives who share his family estate, Clarence follows his recently dismissed butler, Guthrie, on a non-stop adventure from the busy streets of Boston to the dusty trails of Santa Fe. What begins as Guthrie's search for his long-lost daughter becomes a shocking introduction to the American West for Clarence. His idea of proper etiquette is stretched to the limit as he's bombarded with characters of all types: tough gunslingers, seductive saloon girls, crafty frontier traders, an eccentric Zuni Indian chief, and a wild hermit.
Through it all, Clarence realizes the value of loyalty and the cost of redemption. But most importantly, he discovers a degree of inner strength he never knew he possessed. Will Guthrie find his daughter? Will Clarence survive unscathed? Take a wild ride through the Old West and find out!
---
Private eye Harold Muldoon has a big problem: he's dead.
Twenty years ago, a monk with a kodachi cut off his head. Now his wife Irena is desperately trying to find him. So is Gavin Lennox, power-hungry owner of The Pearl, the hottest night spot in all of NewCity. Cyrus Horton, an eccentric inventor, has also joined in the search. But what they're really looking for is the BackTracker, a time travel device that has caused divergent realities to spiral out of control.
In one of them, Muldoon is still alive.
He was a private investigator, the best at what he did. He solved his cases 100% of the time. Hindsight is, after all, 20/20. And the BackTracker allowed him to change the past. But in the process, his travels through time have unraveled the universe, stretching, tearing the fabric of space-time and sending his own mind into oblivion. He can no longer distinguish between true and false memories; he no longer knows who he was.
BackTracker is about a hero dealing with the consequences of his actions. It's about second chances. And it's about what makes us human despite technology's power to shape society. But at its core, it's a story about a man and woman who won't allow anything to keep them apart – not space-time, not even death.
---
Two murders. One detective. Half a brain.
1931, New York City: Detective Vic Boyo may not be the brightest bulb in the chandelier, but that doesn't stop him from solving cases as only he can. With a little luck and a whole lot of gumption, Boyo sets out to find the murderer of a local cop. Problem is, Boyo's more interested in a gorgeous femme fatale accused of killing her husband. She's destined for the electric chair, but Boyo's got a hunch she might be innocent.
And nobody gets in the way of Boyo's hunches, not even Vic Boyo himself.
---
Collects the novellas Doppelgänger's Curse, Up in Smoke, and Death Duel:
A woman stalked by her double. A detective in over his head.
In a city where the cops are on a mobster's payroll, private investigator Charlie Madison stands in the gap. When a wealthy young socialite asks him to help her catch a threatening stalker, he takes the case. But things aren't what they seem, and Madison has to act fast before he's framed for murder.
A life ended in flames. A detective sorting through the ashes.
Private eye Charlie Madison saw plenty of bloodshed during the war, but he's never seen a billionaire burst into flames in his office. Until now. Searching for answers, Madison uncovers more than he bargained for: a bizarre mystery of human combustion that's smoking with jealousy, revenge, and murder. Add a pair of cops on his tail who are more interested in putting him out of business than seeking justice. It's just another action-packed day for the Charlie Madison Detective Agency. Now accepting…unusual clients.
An honest cop impaled through the chest. A detective fighting his way to the truth.
Private eye Charlie Madison saw his share of murder and mayhem during the war. But he's never seen anything like this on home soil. The culprit can't be human. A mandroid, then? Cyborg? Madison's investigation takes him deep into the underground world of extreme fighting—duels to the death, showcased beneath the city's biggest casino. Along the way, he discovers a new steroid quietly coming out of Little Tokyo. If rumors are true, it can turn a man into a killing machine.
Before vengeful police can find and execute the murderer, another officer is found slain. With rogue yakuza, the Russian mob, and Federal agents in the mix, Madison must put the pieces of this violent mystery together before the city loses another good cop. Problem is, the killer may be one of his own clients.
---

Killing a cannibal overlord was just the beginning. Now there's a war to win, and the odds are getting worse.

For capturing a dirigible from the cannibalistic Flesh-Eating Legion and rescuing rebel chieftain Alonzo Merrill, Andrew Sutter earned a promotion. Now the rebel armies are carving a bloody swath toward the old capital of Jacinto. Victory seems near as the man-eaters crumble before the Merrills' salvaged Old World arsenal.

But Grendel, first lord of the Northlands, marches south to turn back the tide. Although he had planned to betray the Flesh-Eaters and replace them with his son by Alonzo's captive sister Catalina, Grendel cannot let the rebels' defeat of the Flesh-Eater ruler go unavenged. He brings with him hundreds of thousands of reinforcements and Catalina herself as bait.

With Jacinto under siege and enemy armies drawing ever-nearer, Andrew and his friends must descend into the occupied city of Long Branch to rescue Catalina and confront the dreaded first lord himself.
---
365 Infantry: The 2022 Collection
by Jacob Calta (Author, Editor), Kevin Jacob (Illustrator), Alexander Hellene (Editor)
"This is a man who has a vision…to bring fun back into your life by any means. Trust me, this is someone you'll be seeing a lot of in the years to come!" – J.D. Cowan, author of The Last Fanatics and The Pulp Mindset
For the brave wolven warriors of the 365th Infantry, the fight against the strange creations of the sentient computer A.C.E.S. is a nonstop war for the freedom of the Wastelands and those in the heart of the distorted metropolis Haven. A war of nerves, a war of force, and a war waged in denim, leather, & chrome.
Creator Jacob Calta takes readers on a fantastic journey into a savage world, a post-apocalyptic circus that is as much a celebration of classic science fiction as it is a salute to hot rods, chopped hogs, and heavy metal, all with a unique and stylish vision from the multi-talented author, composer, and filmmaker. Enjoy 25 exciting tales across multiple series within the setting, including a brand-new spy thriller NEVER BEFORE RELEASED! Hop in and hang on for the most savage hounds this side of the Bomb!
---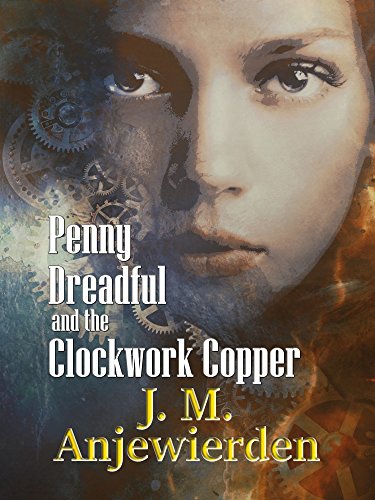 Accidentally-sentient clockwork Viva-3 may look human, but to the brutal secret police she's an expendable tool.
Sent undercover to find the identity of the city's vigilante hero, all she wants is freedom. Perhaps the hero could be friend rather than foe?
Review: This is a good, slightly different, take on Victorian Steampunk, set in a city/state that is increasingly revealed as truly and deeply dystopic. The heroines (one a rebellious young upper-class woman, the other an inexplicably self aware organic android) find themselves defending themselves, and others, from the corrupt state, the true depths of the corruption of which, I'm not sure the young uppercrust scion every does truly grasp.
There's a lot of world building going on here, and this is a nice introduction. Anjewierden could go a lot of interesting places with this world if he chooses to expand on this work.
---
For a thousand years the outlawed priestesses of Meda have preserved the religion of the Fris, safeguarding what scraps and fragments they could.
For a thousand years the Alven Empire stamped out all other religions in favor of their false gods.
But the Alven dug too deep, releasing the demons of earth, terrible monsters they cannot hope to fight.
All that can stand against them is Fleur and the other priestesses.
Five young girls.
Alone.
Even as Fleur's powers weaken, the Goddess sees fit to drop a mysterious Alven–half-dead and without his memories–into her life. Can she trust him, or is he a threat to her people?
---
May returned home from the Second Augment War having left parts of herself behind, emotionally and literally. An inventor at heart, she built herself cybernetic legs to regain her mobility, and then a suit of powered armor to regain a purpose in her life as the superhero Escuda.
But can she balance being a superhero with a love life?
The country's most celebrated superhero, Steel Patriot, has moved to her town. Sure, Escuda will be able to work with him easily enough, but can May get his attention, while also dealing with a new breed of supervillain on the rise?
---
Sarah and Paul have been married for over a decade, but lately, they feel like strangers in their own home. The constant demands of work and raising children have left them feeling drained, disconnected, and desperate to find a way to reconnect with each other.

They decide to take a leap of faith and attend a marriage retreat in hopes of salvaging their relationship. As they navigate the challenges and joys of the retreat, they learn to communicate better, understand each other's needs, and ultimately rekindle the love they thought was lost.

Will their newfound connection be enough to withstand the challenges that await them at home? Can they continue to prioritize their relationship amidst the chaos of everyday life?

Filled with heartwarming moments and thought-provoking lessons, "Two Become One… Again" is a story of hope, love, and the power of faith to heal even the deepest wounds.
---
Nine stories of rockets and robots, monsters and Martians, fistfights and beauties, wonders and awe…

A daredevil from Jopitar plans an impossible act and seeks the aid of a girl who cannot burn.
A young man sets his heart on the intimate companion of the artificial Man in the Moon.
Outlaws in the Martian desert point Hamlin Becker and the sisters Day to a revelation.
A girl who communes with the planet Pluto hires a boy who can spray-paint with his mind. And more!
---
Inga Alenir is a Swordbearer. She is the latest in a long line of women to inherit a magical weapon called Deathbringer. She's also dead, murdered on her wedding day by the ruthless and covetous noblewoman Yenda Avard, who steals the sword after killing Inga and her entire family.

And yet, some secrets won't stay buried. Deathbringer has a will and a consciousness of its own, and even has the power to raise Inga from the dead for a short time. It warns her that she has one week to find and retrieve the sword before death reclaims her—permanently. With each day bringing her doom and final demise ever closer, Inga will have to see just how far she's willing to go to achieve her vengeance.

DEATHBRINGER is a compositional mix between the violent, grisly hunt for revenge in the film THE NIGHTINGALE and the tale of Vasher and his talking sword Nightblood in Brandon Sanderson's WARBREAKER. Fans of dark fantasy, of tragic love stories and tales about seeking revenge against long odds will enjoy this debut novel by Blake Carpenter in the world of Agareth where a scorned, young widow fights back against the powerful elites that wronged her, and begins a journey that might turn the entire world against her.

What Readers are Saying About Deathbringer—

"I fell in love with these characters… If you love a good revenge story, it's so good. I had a great time with this one!"
—The Nerdy Narrative (https://www.youtube.com/TheNerdyNarrative)

"I think this one is truly special… The world of Agareth is a vast and uncompromising one, being filled with dangers and factions striking out to meet their own ends, forging their way in a world which appears obsessed with progress. However, seeing our main protagonist, Inga, rise up to the challenge in spite of what's placed in front of her makes it all the more compelling to read."
—The Lord Otter (https://downstreampulp.substack.com/)

"Those who like tales of revenge with protagonists who do not lose their humanity or become permanently obsessed by it will enjoy this book. Anyone who wants to see other cultures portrayed in new settings and new ways will find it entertaining as well. The novel should appeal to fantasy fans everywhere but particularly those interested in Slavic and Russian milieus, as the story has the air of Anastasia about it. Those who want a new twist on familiar tropes should find this story quite engaging."
—Caroline Furlong, Upstream Reviews (https://upstreamreviews.substack.com/)

"Carpenter has a deft, confident style that pulls the reader in and keeps them there, connecting with the characters and exploring their world. He has crafted an exquisitely written, perfectly-paced, throughly gripping tale. I am definitely looking forward to the next installment. Highly recommended."
—S. Kirk Pierzchala, author of Echoes Through a Distant Glass, Harshest Dawn and more

M., Goodreads Review: "It's technically amazing. Snappy, quick paced, action packed, and with memorable characters who are well written and well realized that feel like actual people. Also has a cool early 1900's Russian inspired semi-Steampunk setting which is super rare to see in Fantasy. 8/10."

K.D. McAllister, Amazon Review: "Blake absolutely stuck the landing with a highly satisfying conclusion to Inga's tragic mission and by books end I was fully invested in her, the supporting characters, the BLADE LORE, and teases of what is to come. You can just tell Blake has so much more he wants to tell us! Buy this so that he CAN! 4/5 stars"
---
Swords and Maidens: Eleven Tales of Chivalry and Valor
by N.R. LaPoint (Author), Declan Finn (Author), L. Jagi Lamplighter (Author), Michael Gallagher (Author), & 7 more
From magic battlefields where horses fear to tread, to flying fortresses, fantastical otherworlds, a planet infested with eldritch abominations, and lands ruled by fear, heroes will fight for what is worth fighting for. Knights in gleaming armor, soldiers, Middle Earth's most deadly Elvish assassin, hunters, and kings. All will risk their lives to defend the defenseless, to destroy monsters, to preserve the lives and honor of fair maidens.
See a soldier fight to rescue a besieged princess from marauding, magitech barbarians, an immortal knight fight for a farmstead, a husband and wife fight for the honor of a fallen comrade against a deadly dragon, a hunter seek to recover a maiden's stolen soul, an elf defend a woman from assassins, a deposed king fight for his kingdom, and more!
---
The Vidarian scourge has swept through many star systems,
killing and enslaving in an endless invasion.
When his home world is targeted, Ambrose Weaver flees with a crew of exiles.
Hunted down and forced to crash land on the mysterious planet Typhon,
they soon find their escape from sure death
has only led them to new troubles and prehistoric dangers.
The dinosaurs are only the beginning.
Can Ambrose and his crew brave primeval jungles
and survive a planet filled with horror?
---
The Vani Army's Special Forces Forward Division has one job.
They get behind enemy lines and do unto them First and Hardest.
The SSFD are the lurking monsters that make enemy soldiers fear the dark.
Infiltrate, Assassinate, Extract.
They never deal with civilians.
This mission, they've got a civilian target and a civilian advisor.
They aren't behind enemy lines and planning has been rushed.
As the screwups mount, it looks like they should turn around and head back to base.
But, there is a greater purpose.
---
Praise for Aye, Robot
"Once again, Kroese gives me a story I can't put down with a hero I can't bring myself to despise. A brilliant sequel to one of my favorite space romps of all time." – Hugh Howey, New York Times bestselling author of Wool

"With this book, Robert Kroese has planted his flag atop Sci-Fi Humor Mountain and dared everyone to knock him off. If this isn't the funniest book you read all year, there's something wrong." – Paul P.

"I've never laughed so hard while reading a book." – Greg O.

"Mr. Kroese is the Douglas Adams of our generation." – Ellen C.

The Newest Name in Piracy Starts with Arrrrr
Rex Nihilo, interstellar con man… and space pirate? When space grifter Rex Nihilo hijacks a cargo freighter on a whim, he decides that he and his long-suffering robot sidekick Sasha have found their calling as space pirates. But when the ship's cargo turns out to be a cryogenically frozen religious fanatic who holds the secret to a vast galactic conspiracy, Rex and Sasha find themselves on the run from *real* pirates–as well as agents of the oppressive Malarchy, crazy space cultists and the trigger-happy goons of the Ursa Minor mafia. If Rex is going to get out of this jam alive, he might just have to save the galaxy… again. Aye, Robot is a sequel to Starship Grifters, but it's not like it's going to make any more sense if you read that book first, so you should probably just buy this book now while you're thinking about it. SPECIAL BONUS FOR PEOPLE WHO BUY AYE, ROBOT IN THE NEXT 24 HOURS*: Get an exciting scifi novella,The Yanthus Prime Job, absolutely free!

*Probably also available for people who buy it after that. But maybe not! There's no way to know!
---
Praise for Distopia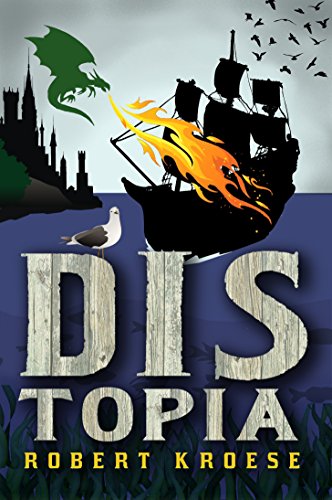 "Best thing I've read in a long time." – T. Holland
"A book that equals some of Pratchett's work in the vein of aburdist fantasy, the author tackles politics, religion, economics, corruption, heroism, myth and reality, sacrifice and fanaticism in a way that's both fun and fast paced, and completely logical." – Robert D.
"If you like Terry Pratchet, you'll love this book. A perfect mixture of comedy, fantasy and suspense." – Andrew B.
Here Be Dragons…
A fearsome dragon roams the Land of Dis, and only one man can stop it: an awkward young missionary named Wyngalf.

Accompanied by a beautiful stowaway named Evena and an oddball goblin who has been shunned by his clan, Wyngalf wants nothing more than to prove himself to his superiors. Unfortunately, his proselytizing has hit a snag: his would-be converts are too busy being terrorized by a dragon to worry about spiritual concerns. Wyngalf realizes that in order to prove his faith, he must summon the courage and resourcefulness to defeat the dragon. But getting rid of a dragon is more complicated than it seems….

At turns riveting, hilarious and sweet, Distopia is perfect for fans of Terry Pratchett and The Princess Bride.

Hop aboard. The Land of Dis awaits you!
---

A hilarious introductory adventure featuring interstellar con man Rex Nihilo and his longsuffering robot sidekick Sasha.
Robert Kroese's sense of irony was honed growing up in Grand Rapids, Michigan – home of the Amway Corporation and the Gerald R. Ford Museum, and the first city in the United States to fluoridate its water supply. In second grade, he wrote his first novel, the saga of Captain Bill and his spaceship Thee Eagle. This turned out to be the high point of his academic career. After barely graduating from Calvin College in 1992 with a philosophy degree, he was fired from a variety of jobs before moving to California, where he stumbled into software development. As this job required neither punctuality nor a sense of direction, he excelled at it. In 2009, he called upon his extensive knowledge of useless information and love of explosions to write his first novel, Mercury Falls. Since then, he has written 18 more novels. His latest series is Codex Babylon.
---

Adara Triskittenion has been admitted to the school of her dreams, Dorrance Academy, the premier magical research university of the Commonality of the Timeless. Her objective: Become a faculty member and stay forever. Her family, House Triskittenion, the Hall of the Three Kittens, still has claims on her time. For most of the year she has books to read, courses to ace, but first that trivial test of combat magic skill, the Practical Exercise.
Readers are perhaps familiar with fictional magical academies allegedly modeled after English Public (meaning private, boarding) Schools. Dorrance Academy is not one of these places. Dorrance resembles an American research university, except that the 'science' majors are fields of sorcery.
A minor authorial aside: As it happens, your author is also a research scientist, a retired physics professor. Once upon a time, many decades ago. I was a student at America's Dorrance Academy, the Massachusetts Institute of Technology. I have woven into the tale a fair piece of advice on how to succeed at such a school. If you are headed off to such a place, please keep my advice in mind. You may correctly assume that some of the modest vignettes are lightly disguised real occurrences, including 'construction line' and 'personal self-aggrandizement'.
---

Eclipse —
World's Greatest Tween Superhero
World's Most Terrifying Tween Supervillain
Opinions differ.
She's caring, daring, deadly
…and here to save the world
whether it likes it or not.

Meet Eclipse.

She's twelve. She's hardworking, bright, self-reliant, good with tools, vigorously physically fit, tough as nails, still young enough to disguise herself as a boy. She's also a persona: She flies, reads minds, and is not afraid of necessary violence.

She had a bit of a problem with her mom. Her mom threw her out of the house. Then Mom blew up the house and disappeared.

Now she's procured the Holy Namestone, the Key to Paradise. And everyone in the world will be happy to kill her to get their hands on it.

Meet Trisha.

She's not quite a year older than Eclipse. She's friendly, considerate, really good in school, athletic, does more than her share around the house. She's also a persona. She has superspeed…an hour of housework in a minute. She flies, including from here to the next galaxy in an hour.

She also has a bit of a problem with her parents. They always treat her with complete contempt, totally grounded her, and won't say why.

Her brother and sister are personas, too. Year-younger sister Janie is a budding world chess and go champion. She also reads minds, sees distant events, and can kill with a glance. Her twin brother Brian is incredibly good with tools, builds fantastic models from scratch, has a nearly unbreakable force field, and summons plasma beams that cut battleships in half.

Eclipse is Volume 1 of the This Shining Sea series. Volume 2, Airy Castles All Ablaze, will be a major rewrite of my much older novel This Shining Sea. There will be a Volume 3, Stand Against the Light, and a Volume 4, Of Breaking Waves, because Eclipse still needs to save Spindrift from having died.
---
Originally appearing in the pulp fiction publication "Weird Tales" throughout the 1930's, Conan: The Barbarian complete collection is the complete collected stories of Conan the Cimmerian as written by Robert E. Howard. This eBook, which is optimized for Kindle, re-tells all 18 stories of Conan.

Conan the Barbarian (also known as Conan the Cimmerian) is a fictional sword and sorcery hero who originated in pulp magazines and has since been adapted to books, comics, several films
The various stories of Conan the Barbarian occur in the pseudo-historical "Hyborian Age", set after the destruction of Atlantis and before the rise of any known ancient civilization.


Stories included:
Cimmeria — A Poem
The Phoenix on the Sword
The Scarlet Citadel
The Tower of the Elephant
The Slithering Shadow/ Xuthal of the Dusk
The Pool of the Black One
Rogues in the House
Gods of the North/The Frost Giant's Daughter/The Frost King's Daughter
Shadows in the Moonlight
Queen of the Black Coast
The Devil in Iron
The People of the Black Circle
A Witch Shall Be Born
Jewels of Gwahlur
Beyond the Black River
Red Nails
The Hour of the Dragon
The Hyborian Age
Robert E. Howard- Biografy and more!
---
A clever detective and a young reporter: the classic crime-fighting team, looking for their first big break.
A puzzling murder, a prominent victim, and a web of deceit throw a peaceful college campus into chaos and spur the pair into action.
They face two small problems: the police hate amateurs butting in on an investigation, and their exams start next week.
The first Cameron Vail mystery, Final Exam brings the old-school mystery genre into the modern age.
---
Check out his blog, Sprigg's Scribblings, at gcsprigg.blogspot.com.
---
A summons from his master, the most powerful wizard in the world.
A quest that must not fail.
A horror unimagined.
Sent by his master on a mission of utmost importance, the apprentice wizard Jandar finds himself embroiled in a struggle for the soul of a people. With only his magic, his wits, and a gift from his master, Jandar must find a way to free the people from a terrible fate. But in doing so, he will face the ultimate challenge, and a fate undreamt.
---
Science fiction, fantasy, superheroes, and more!
This sampler anthology showcases the author's stories across several different genres.
Inside, you will find ten short stories with a wide variety of styles that will whet your appetite for more to come.
Seek out the author's other works, and enjoy!
---
75,000 years ago, an immortal being from another universe known only as the Ancient Warrior led mankind on an exodus to the stars in the face of a massive alien invasion. While the branch of humanity remaining behind survived the Marzanti attempt to terraform earth into a paradise for aquatic alien nightmares, their cousins settled in the distant reaches of space known as the Wild Stars.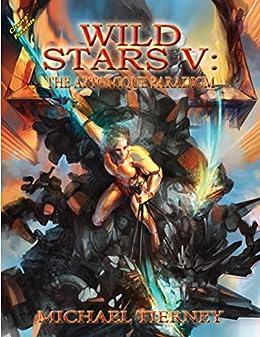 The Artomique Paradigm takes place at the first formal reunion of Earth and their Wild Stars cousins. Erlik, the son of the Ancient Warrior, and former President Bully Bravo hope that a summit between the myriad factions now populating space will bridge gaps and build trust throughout the galaxy. However, the Artomique Corporation aims to become one of the dominant players in Earth and interstellar politics using the stolen Wild Star technology they acquired in the late 20th Century. For them, this meeting is an opportunity to solidify Artomique Earth's dominance over the stars and implement the Artomique Paradigm.
A secret alliance between the Artomique Corporation and space pirates led by the notorious Red Queen threatens to turn the balance of power in the galaxy upside down!
The Artomique Paradigm is the 5th installment in Michael Tierney's Wild Stars series.
---
It only took one word: Deal.

After years of neglect from her father, Eibhlin has had enough.

But when a purse of infinite gold, a fairy, and a trade shatter what little relationship she has with her father, she resolves to set things right.
Aided by a magic compass and a talking instrument, she now seeks three magic keys and their magic doors to find the fairy once again and recover what was lost.

She broke their relationship.
Now, she'll brave the Fae to fix it. If she can get there.

From the fantasy tradition of The Chronicles of Prydain and The Hobbit comes a tale of love and redemption perfect for fans of all ages.
---
Dr. Parce is missing.
A desperate investigator is publishing the documents Dr. Parce left behind. The first record details the psychologist's treatment of the mysterious Patient #307.
The patient, calling himself "Snapper," reveals his past to Dr. Parce. Snapper claims to hail from an alternate world populated by animals. The interviews, essays, and drawings given by Snapper weave an extraordinary coming-of-age tale about oppressed sheep, corporate pigs, and the search for a primitive power lurking deep inside the earth. Snapper's bizarre world is rife with loss, love, and an ancient strength he must find in himself if his people are to survive.
 As Dr. Parce is drawn in by Snapper's fantastical story, his skepticism wears thin. How far did he allow himself to be entangled in this patient's delusions? The investigator may be left wondering which one of them has truly lost their grip on reality.
---
NEWLY REVISED AND EDITED 2021 RE-RELEASE!
When the sharks are in charge, it's no longer business as usual.
Slowly but surely, Air Force veteran, devoted husband, and auto mechanic Jason Wallace finds himself existing in a country transformed by a malevolent ideology. In the new America, human and individual rights are history. Life is cheap. Death is gain. Division and destruction are the name of the game.
At the behest of shark-like overlords, gangs of teens terrorize suburban neighborhoods, and parents come to fear their own children. Yet dark as things are, Jason still dreams of becoming a father.
The sharks have instituted a new way of doing business, where families are anathema. When Jason's dream finally meets reality he must find a way to save his child from their crushing jaws.
---
The galaxy is at war, but wars are won and lost in the shadows.

To the galaxy at large, Jack March is a privateer of the interstellar Kingdom of Calaskar and a former Iron Hand commando of the malevolent Final Consciousness. In truth, he is an alpha operative of the Silent Order, the most efficient and feared intelligence organization in human space. When there is a crisis, Jack March is the man to call.

But there are many forces that wish to enslave or destroy humanity.

And when a mission leads March to a lawless asteroid space station, he might be the only one left to stop those forces…
---
The inaugural issue of Silence and Starsong Magazine contains stories in a variety of genres from science fiction and horror to fantasy and action/adventure. There are authors you already know and love as well as promising newcomers. All share a common goal: to inspire wonder and awe through stories of high strangeness and other modern fairytales for grown-ups.
A Matter of Honor by Jason McCuiston
Decades of religious war have forced friends and foes under one roof for the night. Will bonds of friendship and fragments of a common faith be enough to protect them from a supernatural enemy?
A Wanderer of Ur by Gaston Nerval
Long ago, much more easily did strange beings pass through the veil between earth and heaven. Thark ventures into the wilderness, seeking out the terrors that cause the cities to tremble.
Archangel by Frederick Gero Heimbach
American missile silos promise annihilation by the heat of a thousand suns. In Czarist Russia, however, even more sinister weapons lurk beneath the ocean.
The Two Godly Fishmongers: A Tale of Strange Providences by Kevin White
In Merrie Olde England, two feuding fishmongers encounter a strange providence that takes them beyond their earthly sphere. As they break from their everyday affairs will they also break off their quarrel?
Free Lunch by S. Kirk Pierzchala
Sally knows that the most crucial part of dealing with the uncanny is: don't eat mystery food. Free meals may have strange strings attached.
Have Ye Offered Unto Me by Zachary Grafman
The day-to-day life of an academic is accompanied by worries that seem mundane to most of us. Yet, what is discussed in the lecture hall or inscribed in dusty tomes, does not always remain in the realm of speculation.
The Gamer by Nathan Karnes
The gamer had frequented dull locales in the past, but rarely so mundane as this. This was dangerous. In his profession it was almost guaranteed that something exciting would happen about the same time that he carried out his business.
The Secret of Phelim Darke by S. Kirk Pierzchala
All the gurus will say that "communication is key" for married couples. For some couples, however, the secrets between them are almost beyond imagination.
The Shadow of the Stain by Patrick Lauser
Two sisters discover the heavy cost that comes from deeds carried out in secret. What's done in the dark will inevitably be brought into the light.
Hidden Empire by T.R. Alexander
In the world of espionage and counterintelligence, the men who secretly guide the ships of state will take whatever advantages they can get. When Joseph Cartwright is dispatched to CIA headquarters, he discovers just how far the agency is willing to go.
---
A dangerous secret is buried deep under the Menhir du Champ-Dolent.

Jean has fled from Italy to let go of the past and start a new life. The old picture of a Menhir in northern France has brought him to the small town of Dol de Bretagne.
He doesn't know why he's there, and for sure he wasn't expecting to find himself in the middle of a fight that's been going on since the beginning of times.
Facing an Irishman with an eyepatch that claims to be his brother, helped by a circle of druidesses and a mysterious woman who bears the weight of an unforgiving fate, he's about to discover a legend that could change the fate of humanity.

A fantasy story born in the cradle of the Megalithic culture, following the steps of Celtic tradition until the present days.
A novella of myths, magic, and hard choices.
---
If you can't trust your memories, what can you trust?

This question gnaws at Aris Ravenscroft after foreign memories invade his mind and nearly get him killed during an assassination attempt on the Emperor, a hero beloved by all.
A hero he's sworn to protect.
Kestrel, a street-smart orphan, also finds his mind filled with memories that aren't his.
Memories that say that his world is nothing like it seems.
Now the duo must make sense of the alien memories while unraveling the mystery of the Emperor's true colors while dodging attempts on their lives by the mysterious Inquisitors, crooked politicians, and a host of dangers in a world where the greatest villain is the biggest hero.
---
Sleeper Agent
by M. Anthony Harris (Author)
Stephen Matthews is the perfect spy. He just doesn't know it.

Stephen always thought that his dreams were just that, only dreams. What he hasn't yet realized is that when he sleeps, he has the ability to see through the eyes of others around him.

Soon Stephen is approached by a mysterious research center that wishes to unlock the limits of human potential by harnessing the powers of lucid dreaming. What Stephen doesn't know though, is that there's hidden depths to their research. He's being bred to be the perfect spy. A true sleeper agent.

Now thrust into a world of violence and terrorism, Stephen must quickly learn to harness his power if he wishes to save his own life and stop an attack that threatens to tear apart America's information infrastructure.
---
Stephen Matthews is the perfect spy and now he knows it.

Recovering from the injuries inflicted in his previous adventure, Stephen and his team are desperately searching for any sign of the mysterious 'X' behind the attack that nearly killed Stephen and almost crippled America's information infrastructure.

With the reemergence of a mysterious illness that caused the townspeople of the tiny village of Kalachi, Kazakhstan, to fall into a coma-like sleep, the team heads to the former Soviet Bloc nation to search for the mysterious Sleeper Agent 'X' who's planning a new, more dangerous attack. One that would wreak havoc in Kazakhstan and start a war with America that could last for decades. Now it's up to Stephen and his team to stop this new threat from 'X' and keep a potential war at bay.
---
Texas is a big and sometimes strange place. Often stranger than you guess when the monsters and myths of Eastern Europe have somehow ended up here. All of them, from frisky water spirits to things that eat your soul.
Happily there is a deal. Sort of. An old one that goes back to Tsar Boris-Michael and Prince Yaroslav the Wise. And along with the deal, a group of people stuck with enforcing it. It's not even a job 'cause most of the time they don't get paid.
Twelve tales from the Hall of Heroes, who have the obligation to keep the Compacr and help people to deal with problems. Problems like the water king stealing your girlfriend, a draugr kidnapping a sheriff's deputy, or a Christmas legend gone bad. And those are the easy days.
---
On a multigenerational colony ship five hundred years off course, a lagomorph warrior must survive using only his wits and his sword.
Jiao Tu has been hired to rescue a young kidnapped mousling. A tip leads him to the Below, home to the engines that keep the world in motion. His mission has hardly begun when an encounter with a monstrous being plunges him into the midst of a struggle not only for control of the Below but for the world itself.
Teamed with an untested ratling warrior and the ratling leader of a gang of thugs, Jiao Tu must stop the monster and save the mousling—and the world—before it is too late.
Drawing inspiration from sources as diverse as Leigh Brackett's planetary romances, Gene Wolfe's Book of the Long Sun, Robert E. Howard's Solomon Kane stories, Hideyuki Kikuchi's Vampire Hunter D, Stan Sakai's Usagi Yojimbo, and the wuxia tradition starting with Water Margins and Journey to the West, Uitvlugt has created a world all his own that promises a far-future adventure unlike any other.
— "Jiao Tu's Endeavour is a rarity in the Sword & Planet genre. It's like nothing that came before it. Drawing from John Carter, Usagi Yojimbo, and Orphans in the Sky, Uitvlugt has created a fantastic tale no fan of pulp adventure should miss."
— Henry Vogel, author of the Scout series
— "In a world filled with anti heroes, Jiao Tu is a breath of fresh air. His virtues are on display for all to see. The mysteries around him unfold at just the right time. A real page turner."
— A.M. Able, author of the Uplift Protocol series
— "An adventure of mystique and mystery in an industrial jungle. Every moment drips with intrigue!"
— T.J. Marquis, author of Life City

— "A loving homage to the pulps of old, an intriguing blend of Sword, Sorcery, and Planet. A story where the hero is morally strong, not just skilled and of strong will, is a delight."
— D.J. Schreffler
This volume contains the complete first story arc compiled from the web serial Jiao Tu's Endeavour, as well as the bonus stories "The Festival of Sweets" and "The Last Oracle." Read more about the lagomorph warrior and his adventures at https://jiaotusendeavour.wordpress.com/
---

"One of the most thrilling writers working today. Miss him at your peril." – Blake Crouch, Wayward Pines

"Nobody thrills like Nicholson does. Nobody." – J.A. Konrath, Origin

The first book in the AFTER post-apocalyptic thriller series from an international bestselling author.

AFTER: THE SHOCK

A massive solar storm erases the world's technological infrastructure and kills billions. While the remaining humans are struggling to adapt and survive, they notice that some among them have…changed.

Rachel Wheeler finds herself alone in the city, where violent survivors known as "Zapheads" roam the streets, killing and destroying. Her only hope is to reach the mountains, where her grandfather, a legendary survivalist, established a compound in preparation for Doomsday.

Other survivors are fleeing the city, but Zapheads aren't the only danger. Rogue bands of military soldiers want to impose their own order in the crumbling ruins of civilization. When Rachel discovers a 10-year-old boy, she vows to care for him even at the risk of her own life.

And the Zapheads are evolving, developing communal skills even as they lay waste to the society they will eventually replace.

—

Look for the sequel, THE ECHO, as well as the ZAPHEADS spinoff series. The NEXT series is coming in late 2015. Scott Nicholson is author of more than 30 books, including The Home, Liquid Fear, Creative Spirit, The Red Church, and Mystery Dance. His website is www.AuthorScottNicholson.com.

"Scott Nicholson knows the territory. Follow him at your own risk." – Stewart O'Nan, A Face In The Crowd

"Like Stephen King, he knows how to summon serious scares. My advice? Buy everything he writes." – Bentley Little, The Haunted
---
A fisherman's son who has lost everything.
A wandering master haunted by regret.
An exile wielding a sword that speaks.
Ryushu lives the quiet and boring life of a fisherman's son until a single day rips his world apart.

Now he must make the journey to the top of the titanic Mount Gharun to learn from the hyo masters–martial artists with the powers of demigods. Can he survive the brutal climb? Does he have the strength, not just of body, but of mind and spirit?

Meanwhile an exile wonders the barrenlands, holding a sword that speaks. He slowly gathers a following as he prepares to take the emperors throne for himself.

Dawn approaches. A Dawn of death and destruction.
The Dawn of the Black Sun.
---
Journey to the country of Jaiya, in a world not quite like ours.
Here the humans wield magical powers and fight against an Empire which seeks to enslave them, but they share their world with insect people and trollfolk, and stranger things lurk in the shadows…
Vanti would be happy to spend her life in dance and choreography, but her family chooses her as their champion in a deadly gladiators' tournament.
To save her country from enslavement, she must defeat King Obiar the Conqueror and his magical powers.
But will the brooding trainer named Gurion be her guide in the battle to come…or a dangerously handsome distraction?
Note: Tyrant is meant as a standalone. However, the heroes in the later books in this series are descended from Vanti and Gurion, who are also the ancestors of some of the characters in the original Jaiya series.
---
We
by Yevgeny Zamyatin *FREE*
The exhilarating dystopian novel that inspired George Orwell's 1984 and foreshadowed the worst excesses of Soviet Russia, Yevgeny Zamyatin's We is a powerfully inventive vision that has influenced writers from George Orwell to Ayn Rand.
In a glass-enclosed city of absolute straight lines, ruled over by the all-powerful 'Benefactor', the citizens of the totalitarian society of OneState live out lives devoid of passion and creativity – until D-503, a mathematician who dreams in numbers, makes a discovery: he has an individual soul.
Set in the twenty-sixth century AD, We is the classic dystopian novel and was the forerunner of works such as George Orwell's 1984 and Aldous Huxley's Brave New World.
It was suppressed for many years in Russia and remains a resounding cry for individual freedom, yet is also a powerful, exciting and vivid work of science fiction.
---
Third grader Kamal Amir discovers a lunchbox that has been abandoned for thirty years. And the contents are alive! Having absorbed several decades' worth of classes, the mysterious creature inside the lunchbox promises to help Kamal with his schoolwork and improve his relationships. But the creature's promises aren't entirely true. As Kamal gets to know him better, he realizes that the creature may have another agenda.

It Came from the Lunchbox is a thrilling, suspenseful, and humorous children's horror story that will keep you on the edge of your seat. With its memorable characters, fast-paced plot, and creepy atmosphere, this book is sure to scare and delight readers of all ages.

Paying homage to great children's horror series like Are You Afraid of the Dark? and Goosebumps, if you love to laugh and have a good scare, this is the book for you!
---
Sword Swinging Thrills!

Skarde desires only to be free, yet his mighty sword arm, quick thinking, and daring seem only to keep him one step ahead… of the grave!

Trapped on a savage volcanic island, Skarde clashes with an antediluvian wizard, an army of warrior-cultists, and a hidden monstrosity just to live another day. Along the way he finds unexpected friends, mysteries, a curse, and enemies both bold and shadowy.

Skarde, brash mercenary from the far North, travels the boundless world to sate his wanderlust and his desire for coin. Discover the unknown, the dangerous and the wondrous in this first volume of Skarde's adventures.
---

Jacob Avery doesn't miss the city one bit. Years as a homesteader with his loving wife and children has taught him many lessons, but none as valuable as how well-suited he is for a simple, quiet life.

Years after saying goodbye to the city, an unfortunate incident takes Jacob and his family on a drive toward the city. As they inch closer, it becomes abundantly clear they've made the wrong decision.

The dangers he abandoned long ago pale in comparison to what he and his family will soon be forced to face. The apocalypse is coming and there's nothing anyone could do about it. Jacob has one mission – Do whatever it takes to keep his family safe from harm or suffer the consequences.
---
Award-winning, Best-selling author Richard Paolinelli has written dozens of short stories and novellas in addition to his full-length novels and non-fiction books. They encompass a range of genres that include: Science fiction, fantasy, mystery, thriller, and horror.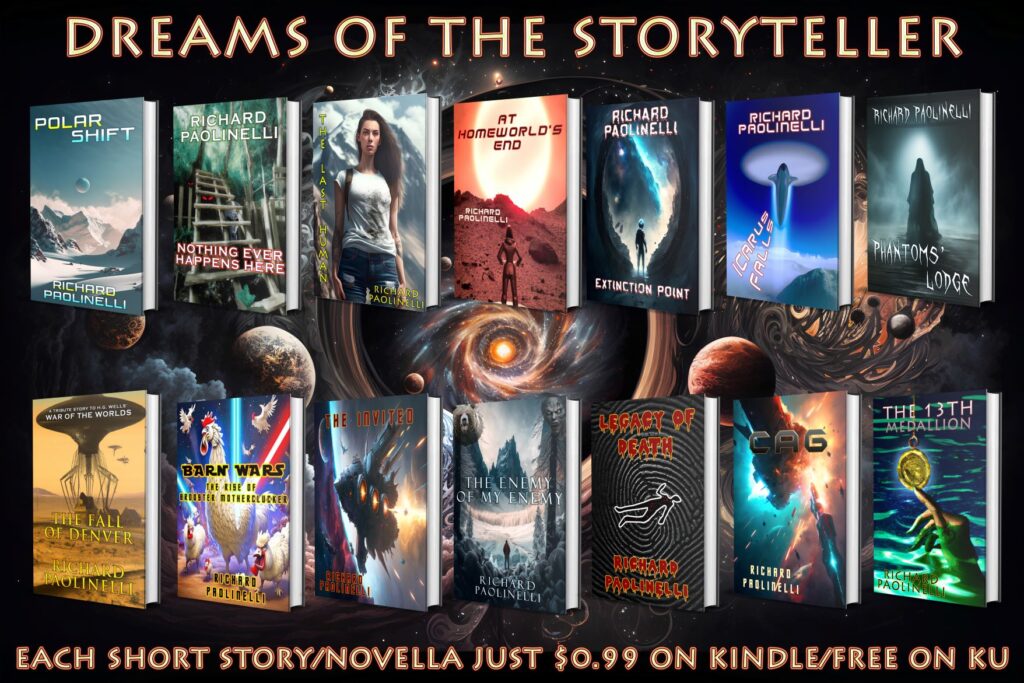 Many have appeared in anthologies or have been published as stand alone stories. This series will encompass all of those stories plus one Sherlock Holmes pastiche never published before.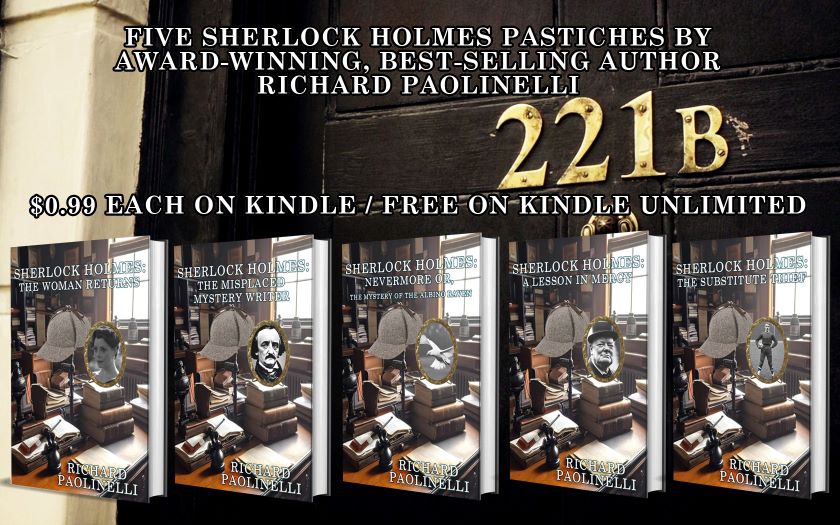 All NINETEEN books in master storyteller, Richard Paolinelli's Dreams of a Storyteller series are only $0.99 each. Buy the entire series for only $18.81, here. Or pick and choose individual volumes.
---