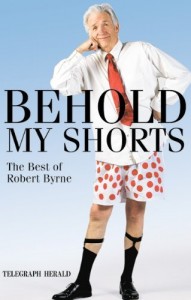 Robert Byrne, author of a number of outstanding novels featuring engineers as protagonists, is recovering from a stroke according to the Dubuque Telegraph-Herald. The 85-year-old author, humorist, and columnist was expected to be returning to Dubuque for rehabilitation this week.
Better known for his works on Pool and Billiards, Byrne wrote five novels featuring engineers as the central character facing potentially disastrous circumstances:
More detailed reviews are available for my three favorites (see above). In each case, the novel is not so much about the disaster but about the way in which the hero applies engineering skill to identify the failure modes and avoid or at least mitigate the damage. A recurring theme is the necessity for independent judgment. Byrne's heroes are often pressured by their employers or their clients to hide inconvenient facts. They risk their jobs, and often their lives in the pursuit of the truth as they see it. Not many works feature the efficacious engineer as hero. I know of only a few comparable novels: Ayn Rand's The Fountainhead and Atlas Shrugged, Nevil Shute's No Highway (my review of the movie, here), and Merwin Webster's Calumet K. On the non-fiction side, I'd recommend Henry Petroski's outstanding To Engineer Is Human: The Role of Failure in Successful Design, for an account of how engineers learn from failure. Petroski's book introduced me to Byrne's novel through an off-hand mention.
Byrne's colorful career included exposing the "Famous Writers' School" in an epic takedown, Writing Rackets. The Famous Writers' School offered a correspondence course in writing endorsed by some of the biggest names in publishing including Bennett Cerf, Rod Sterling, Max Shulman, and Bruce Catton. Byrne's expose contributed to Jessica Mitford's subsequent Atlantic article which further publicized the fraud and hypocrisy of the Famous Writers' School whose elite sponsors contributed little beyond their photographs and endorsements to the enterprise.
A collection of Byrne's columns and recent work is available as Behold My Shorts – The Best of Robert Byrne.
I offer best wishes for a speedy recovery, and hope to be reading more of Mr. Byrne's amusing columns soon.