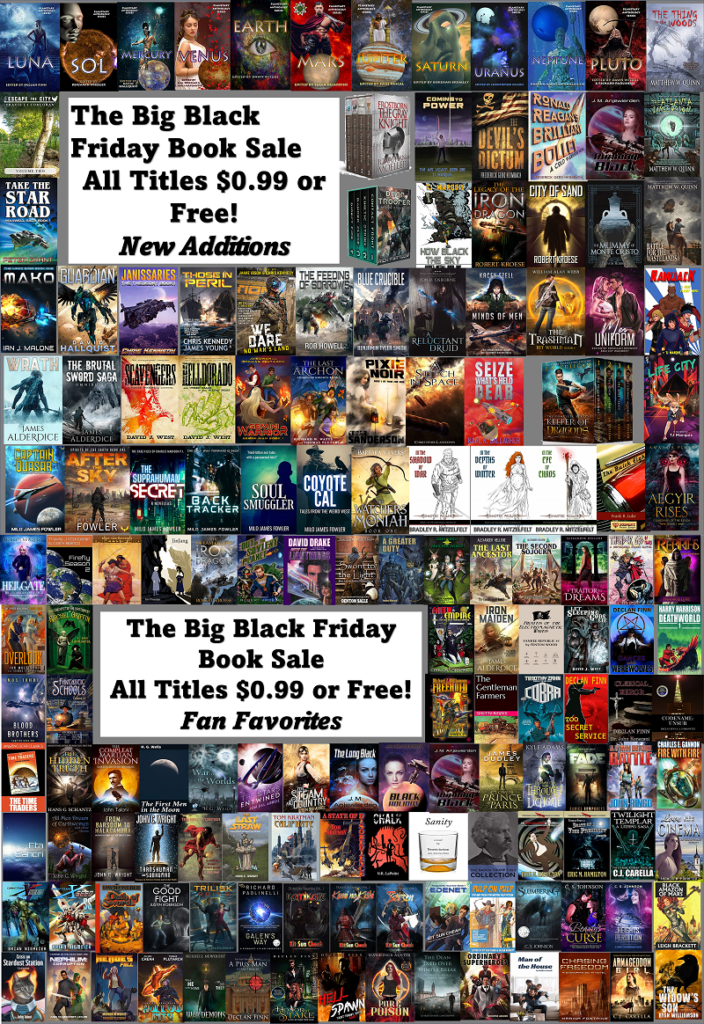 Every title $0.99 or free!
Celebrate the holidays with over a hundred outstanding titles from established and emerging talent, each priced at just $0.99, including many that are absolutely free. It's a sale too big for just one blog post, three sales in one, and an added bonus from Silver Empire!
Fan Favorites: These are some of the most popular titles from previous sales. This is a great place to start, if you've never been to a sale before, or if you want to be sure you haven't overlooked a great deal.
New Additions: These are new releases and other books that we have not previously featured in a sale. If you've been to the sale before, this is a great place to start for some fresh reads.
Terror House Press: The fine folks at Terror House Press also have over 30 e-books on sale for $0.99, spanning fantasy, science fiction, poetry, literary nonfiction, and many other genres!
Arkhaven Comics: Speaking of free entertainment, Arkhaven Comics offers a wide variety of serialized web-comics absolutely free. Genres include horror, science fiction, fantasy, thriller/adventure, comedy and political cartoons. Some of my personal favorites are
Silver Empire Book Club: Silver Empire has long been a supporter of top indie authors and a participant in our sales. They publish works by Russell Newquist, Morgon Newquist, Hawkings Austin, Kai Wai Cheah, J.D. Cowan, Jon Del Arroz, Declan Finn, Marina Fontaine, Daniel Humphreys, Nos Jondi, L. Jagi Lamplighter, Christopher Lansdown, Ann Margaret Lewis, Philip Ligon, S.D. McPhail, Jon Mollison, Paula Richey, Thomas Plutarch, Hans G. Schantz, Richard W. Watts, and John C. Wright. If you'd like to read more ebooks, or upgrade to paperback or hardcover editions of some of your favorite novels, Silver Empire has a deal for you. For a limited time only, you can join the best and most flexible book club ever at an introductory rate: $1.99/month for ebooks, $11.99/month for paperbacks, and $25/month for hardcovers (first three months). Or lock in a discounted rate by signing up for an annual subscription. Pick the book of the month OR alternatively pick any book from their extensive back catalog. Spend paperback credits on a paperback, or save up credits to buy a hardcover instead. And Super Saver shipping is always included in your membership.
Finally, stop by Upstream Reviews for daily deals and reviews on great science fiction, adventure, and fantasy.