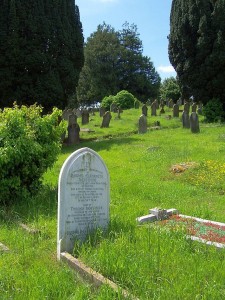 He developed the theory of transmission lines, coined such terms as inductance, impedance, and admittance, and rewrote James Clerk Maxwell's awkwardly expressed equations into the vector form familiar to any student of electromagnetics. Today, Oliver Heaviside's neglected tombstone is barely legible and is beginning to lean.
Chris Spargo and Professor Alex Yakolev aim to restore the monument, and they could use our help.
Founders of The Heaviside Memorial Project, the two have set up a website aiming to collect £800 in donations for the £660 repair and £140 for any unexpected costs. The restoration will relevel, clean, and repair the monument. Their campaign has already raised nearly half of the required funds. Please go to their website and donate what you can to this worthy cause.